Pamidor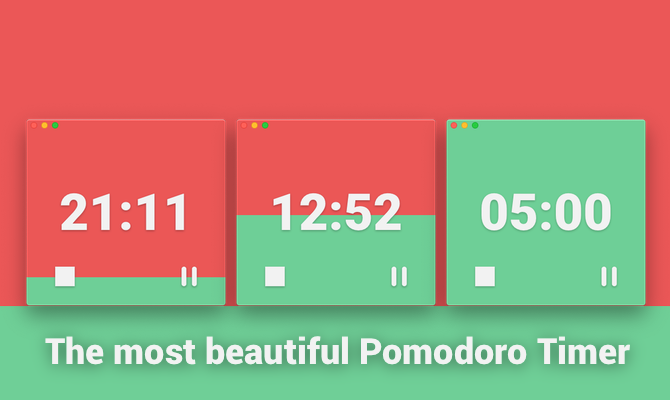 Pamidor is a minimalist Pomodoro timer perfectly integrated in your Mac. It's designed with productivity in mind using the classic technique 25x5x15.
Features:
It has a beautiful UI, but you can close it and it will keep working from your menu bar.

The menubar icon will be red or green depending if you have to work or you are taking a break.

Get your current timer just placing the mouse over the menubar icon.

Notifications at the end of each timer.
Built using:
Electron
HTML
CSS
JavaScript